Hike & Trike with Mountain Cart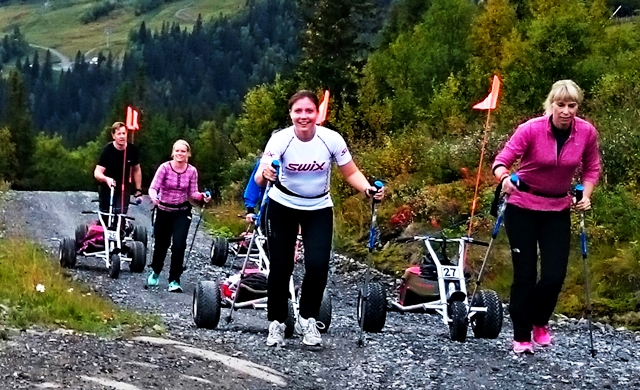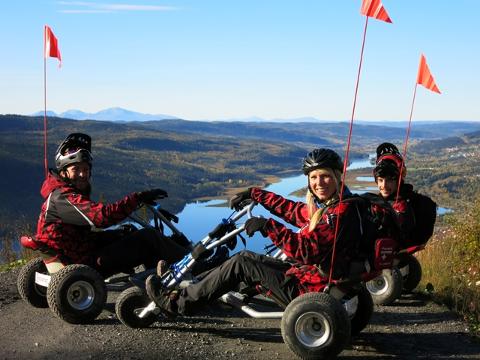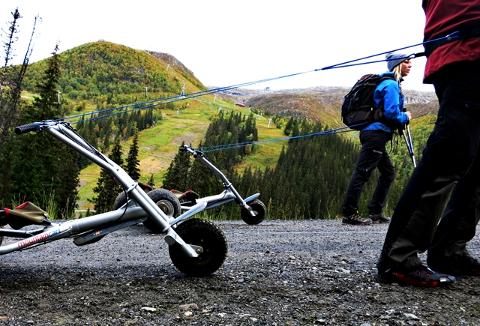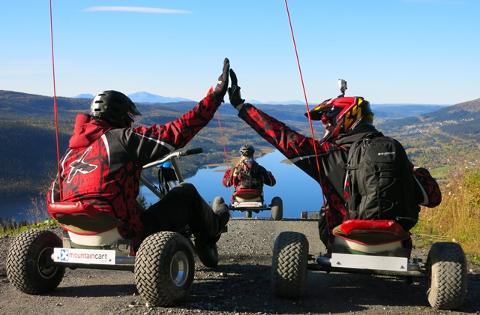 Duration: 3 Hours (approx.)
This activity is only request available,
final booking is confirmed by Explore Åre
In Hike & Trike we combine hiking on mt Åreskutan with the speed and adrenaline riding down the mountain with mountain carts. We walk with the mountains carts tied in a harness behind us, on a gravel road up to "Sadeln" (Totthummeln) where we enjoy a great view over Åre. After a well deserved break we jump on to our carts for an exciting ride down the mountain, all the way to town.

Mountain Cart is a new, fun, exciting and safe activity for those who want to try something different on the mountain. Experience the thrill, the amazing views and maybe try to drift in the corners on the way down. The speed is determined by your own ability with the help of the two hand brakes mounted on the handlebar (just like a regular bicycle brake).

The "Hike-n-Trike" experience is for you who like physical activity and at the same time want to have a lot of fun and adrenaline in a fantastic environment. The experience includes laughter, speed, great mountain views and some sweat!

We drag the Mountain Carts smoothly behind us in a harness, and we use trekking poles for extra help. Some parts of the road is steep uphill which requires that one should be in decent physical shape to get the most out of the experience. The walk is approx 4 km long, we recommend that one should be 14-15 years old to be able to take the mountain cart up by himself. Kids shorter than 140 cm can join and ride with their parents down, but still needs to be in good physical shape to hike along up the mountain.
What will I experience?
A hike up the Mountian and a ride down with Mountain Cart.

Where do we start?
We start from Timmerstugan (next to kabinbanan)

How to get there?
By car, taxi or walk

How long will it take?
About two- three hours

Any minimum age or length?
We recommend to be over 15 years and remember that it is a walk of 5 kilometer in some steep terrain

What do I have to bring?
Clothes suited for hiking and for the up-to-date weather forecast. Water bottle.

Is there other things I need to know?
To get the most out of the experience it is required that one should be in decent physical shape.