Dog Sledding with outdoor dinner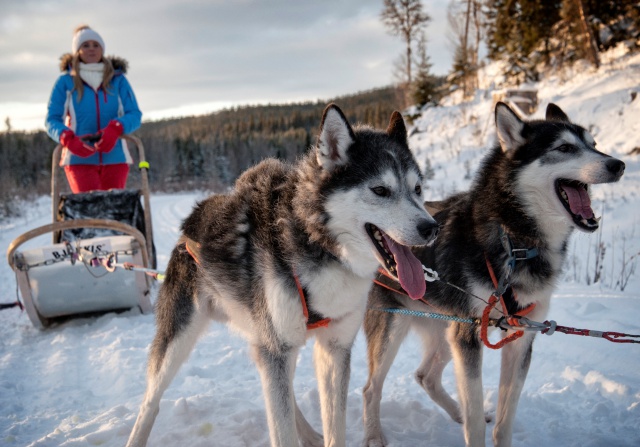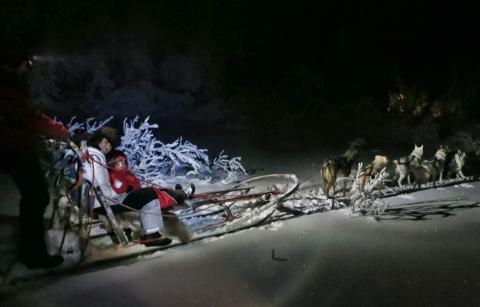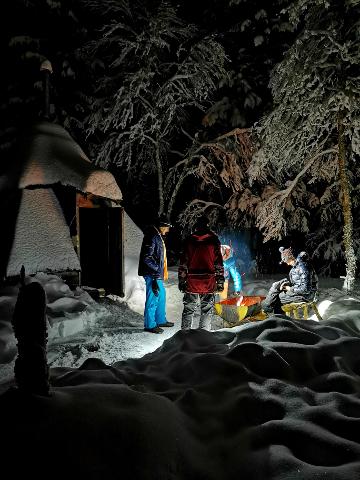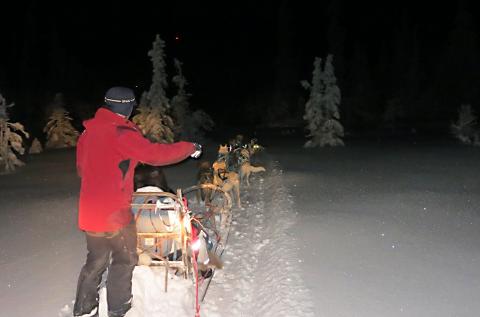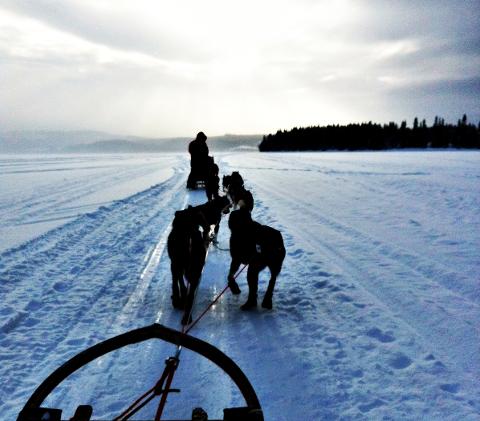 Duration: 150 Minutes (approx.)
Location: Åre
Product code: NLA
During this exclusive dog sled adventure, our dogs take you on an unforgettable and silent ride into the Swedish wilderness. We travel underneath moonlight and stars until after a while we arrive at the camp, where we have set up a cosy fireplace in the middle of the forest. Surrounded by snow-covered pine trees as a shelter from the wind, the nature offers us a magnificent dining room. We will start a food experience by serving some locally produced delicacies as starters. Then we cook our own Swedish traditional meal "Kolbulle" over the fireplace while the guide tells stories about the region, forest and foods. "Kolbulle" is an old Swedish dish that was eaten by "charburners" and lumberjacks who used to live out in the wild for months at a time. After the "Kolbulle" we will boil a locally produced coffee over the fire. When we have enjoyed the food, we head back home in company with our dogs.
This trip takes about 2,5 hour plus transfer and includes a stop for an outdoor meal. The transfer is included in the price and we pick you up at your hotel before the trip and drive you back after the activity. You can also rent a set of warm scooter overall, gloves and boots.
Bookings for one single participant or bookings made less than 24 hours before the activity. Contact us for availability.
info@adventureare.com / +46 647 323 32
What will I experience?
A unique and exclusive package with dog sledding, outdoor dinner and all transfers.
Where do we start?
We pick you up at your hotel before the tour starts.
How to get there?
With our minibus that picks you up at your hotel. (Choose the pickup point when confirming the booking).

How long will it take?
Approx 2,5 hours. (Time for transport not included).


Any minimum age or length?
From 5 years old.

What do I have to bring?
Warm clothes, warm shoes, warm gloves and a warm hat. We recommend dressing as warm as possible (A set of snowmobile suit, gloves and warm shoes can be rented, indicate size when confirm booking).

Are there other things I need to know?
The dinner is "Kolbulle" (Kolbulle contains gluten and pork). Let us know if you are gluten intolerant or vegetarian while confirming the booking. Don´t forget to choose the pickup point.