Mountain Cart (Black)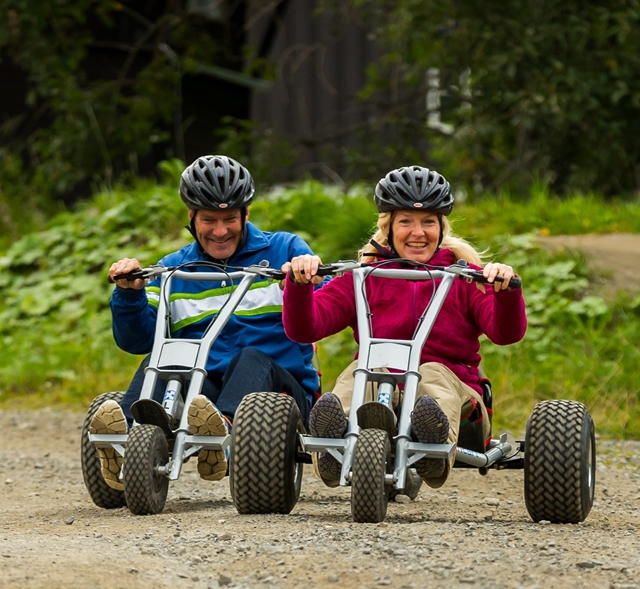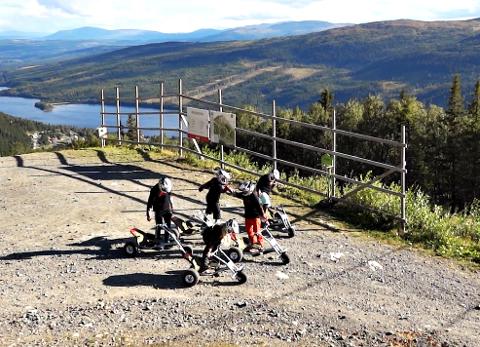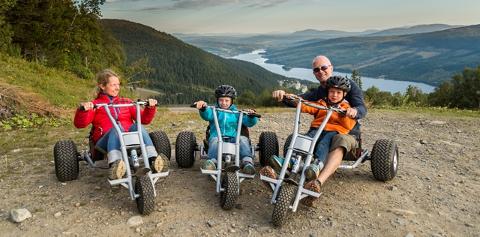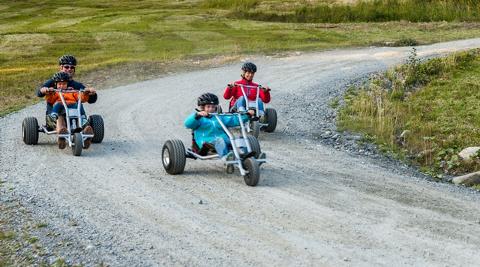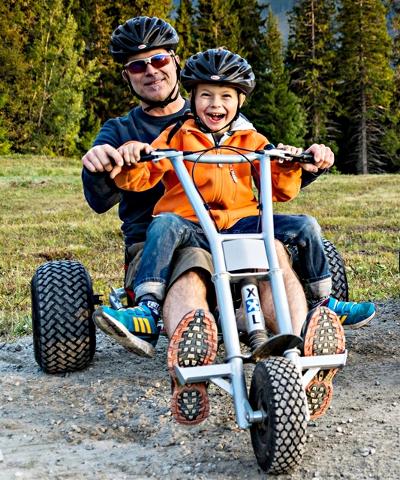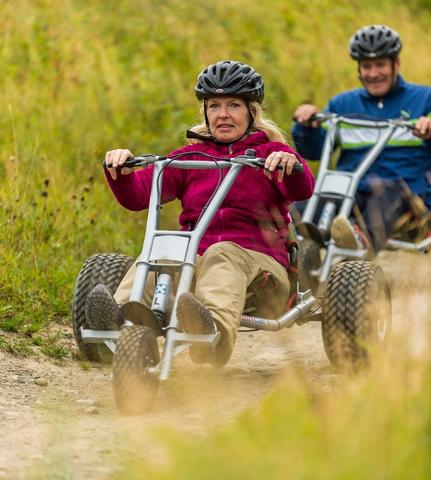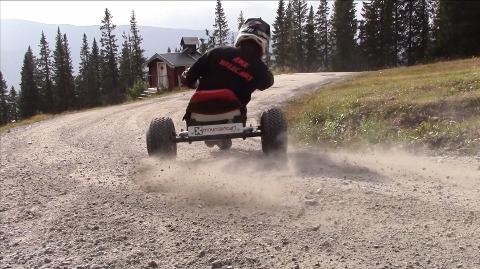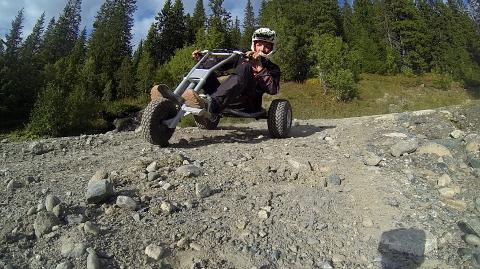 Duration: 60 Minutes (approx.)
Product code: PK7EDN
Mountain Cart is a new, fun, exciting and safe activity for those who want to experience something different on the mountain with family or friends. We offer guided tours that start with a comfortable ride in the ski lift, then after a short briefing we ride in a group down the mountain. Experience the thrill, the amazing views and maybe try to drift in the corners on the way down to the village again. The speed is determined by your one ability with the help of the two hand brakes mounted on the handlebar (just like a regular bicycle brake). We guarantee a fun and unique experience on the mountain where everyone can join.
During our tours, we try to have a group that as close as possible want the same speed down the mountain and therefore we have divided the tours into green and black tours. We ride the same distance during both tours. During the black tour we speed up a little and we have a 15 years age limit. No children in the parent's knees is allowed on this tour either.
What will I experience?
Mountain Cart (1 ride with guide including transportation in the lift).

Where do we start?
Timmerstugan, skiers left of the VM6 lift.

How to get there?
By car, taxi, skibus or by foot (close to the centre).

How long will it take?
Total of about 60 minutes

Any minimum age or length?
15 year in this Black tour

What do I have to bring?
Comfortable clothing for the weather and stable shoes. (If desired, bring gloves and rain jacket).

Is there other things I need to know?
A single lift ticket, helmet and goggles is included in the price.